Meet Sip de Silva…
on Tue, 03/10/2020 - 00:22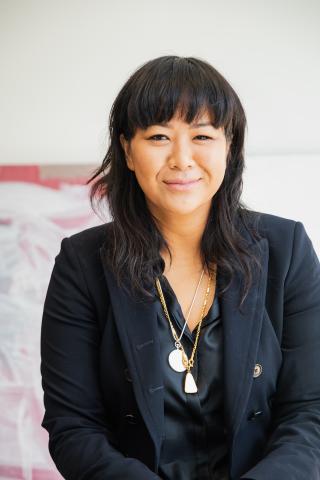 Following on from IWD we're taking the opportunity to highlight and profile some of the amazing women from the Nurture Group. We asked general manager and director Sip de Silva a few questions… 



Q. What are the key things you think are important to being a strong and independent woman in business?
A. Good question! I think understanding who you are as a person and what drives you is the most important thing.
/ I think it's important to realise that strong doesn't necessarily mean dominating and powerful and invincible, but that it's more important to be strong on what it is you want to achieve and what values you won't negotiate on to get there. 
/ Backing yourself and trusting your instincts. This is one of our superpowers – listen to it! 
/ Knowing when and how to ask for help; something I'm learning very quickly! 
Q. What is your best piece of advice to someone wanting to start a business?


 
A. I can't stress enough how important it is to have a clear business plan - not just something you've whipped up for the bank but a considered strategy where you've identified how you will maximise the assets and resources you have available to you at the time. Having a clear plan helps you to prioritise your time and energy on the things that actually matter in the long run. Alas, for most of us, we'll realise it's not always the fun tasks we actually want to do, but the harder and less glamorous things that will make a difference! It's the needs that will give you the most ROI at the start, not the wants. 
Q. What is the number one tip for people coping with burnout/stress in their job?
A. Putting together three Nurture business retreats and all the moving parts that come with that can make for a really busy and stressful time, so we have some tools in place to avoid burnout and to ensure we come out the other end unscathed! 
Some of these tools include having a PT come in three times a week to make sure we're not sedentary for these long hours but adding in movement too, to get the heart rate up (in a healthy way!). We have a blender at the office and the right ingredients in the fridge to make protein smoothies to give us the right nutrition to see us through the long hours (and to stop us from using less-healthy Uber Eats choices!). At any stressful point of our journey, we just dig deep and remind ourselves of why we are doing it – having a compelling "why" makes the late nights a lot easier! 
It's also helpful to have a stop-doing list – create more time for yourself by delegating, outsourcing, and taking some things off your plate that really don't need to be done by you. And then make sure you use that time to take care of yourself and listen to your emotions, rather than just filling it with more work. 
All business owners will have times of stress, so it's important to figure out what you can do to manage that stress so that it's not all-consuming and detrimental to your health. At Nurture Change, Nurture Her and Nurture 360 we really focus on wellness and try to equip attendees with tools to help them avoid burnout and to make a self-care part of their daily routine – prioritizing a balanced diet, sleep, regular exercise, mindfulness and breathing techniques. All small things that make a big difference in how you negotiate the more stressful days or weeks.